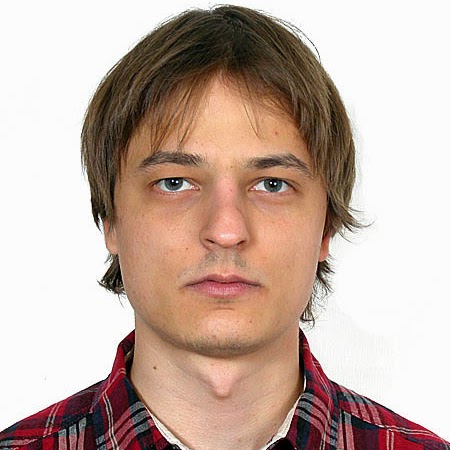 Oleksandr Khryplyvenko
Post-Graduate student at The Institute of Mathematical Machines and Systems Problems of the NASU
Biography
Currently, Oleksands is a post-graduate student at the Institute of Mathematical Machines and Systems Problems of the Ukraine National Academy of Science (IMMSP NASU). Among his interests are reinforcement learning and imbalanced datasets problem. Formerly, a Machine Learning specialist at Ecoisme. Before that, Oleksandr had a track record working as a Linux backend developer. As a developer, he worked with various technologies, from C and assembler to Erlang and Python, from embedded to clusters. In 2008, he graduated from NTUU "KPI", Faculty of informatics and computer science. He started his career as a developer in 2002, as a machine learing expert – in 2014. In 2016, Oleskandr decided to go in for mathematics, as he understood that modern machine learning has some fundamental issues, which cannot be solved with a brute force.
Speech
Topic: The Splendors and Miseries of Tensorflow
Short Description: The right choice of the development tools is the key aspect that influences the quality of the developer's night sleep throughout the software development cycle. The last two years have indicated the transition of the machine learning algorithms from academic science to the technology field, which led to the rise of a huge amount of software tools, sometimes very raw. One of such tools, Tensorflow by Google, will be reviewed in this report. The report will cover the benefits and drawbacks of TF, as compared to its major competitors (Torch, Theano Caffe, numpy/scipy, Microsoft solutions), and explore the actual use cases of the tool (installation, setup, tuning and deployment) from the point of view of the efficiency and operational comfort of the machine learning engineer, who uses the framework.
All session by Oleksandr Khryplyvenko
08 Oct 2016
15:00
Stream #1
Presentation: The Splendors and Miseries of Tensorflow
Level: beginner