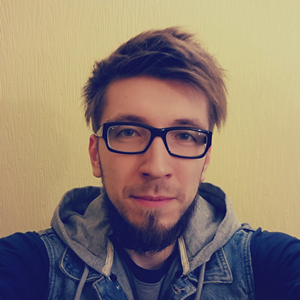 Igor Kostiuk
Data Scientist at SoftServe, Kyiv
Biography
Artificial intelligence specialist. Research and engineering interests include deep learning, unsupervised feature learning, development of intelligent agents and automatic control systems, computer vision. Participated in the creation, formation and further development of the first in Ukraine Data Science Group. Speaker at Lviv IT Arena, Kharkov AI Club, Kyiv Deep Learning Meetup, Kyiv Big Data Community etc. Alumni of NTUU "KPI" computer science and philosophical faculty of Taras Shevchenko KNU. Favorite xkcd is 353, favorite smbc is 1797.
Speech
Topic: Improving of vector sketches
Short Description: Let's talk about one of the methods of improving vector drawing and sketching. It based on using trainable clustering, neural networks and approximation of curves. This method can help designers to focus more on the core idea than on details and artifacts cleaning.
All session by Igor Kostiuk
08 Oct 2016
15:50
Stream #1
Presentations: Improving of vector sketches
Level: beginner